Mikroskop & Kikare
Labbutrustning
Mätutrustning
Datalogging PASCO
Byggsatser
Verktyg & Löd
Programmering
Matematik
Fysik
Teknik
Kemi
Biologi
Bioteknik
Geografi
Energi & Miljö
Böcker
Spel
Skriv & Rita
Första hjälpen
Förvaring
Smarta presenttips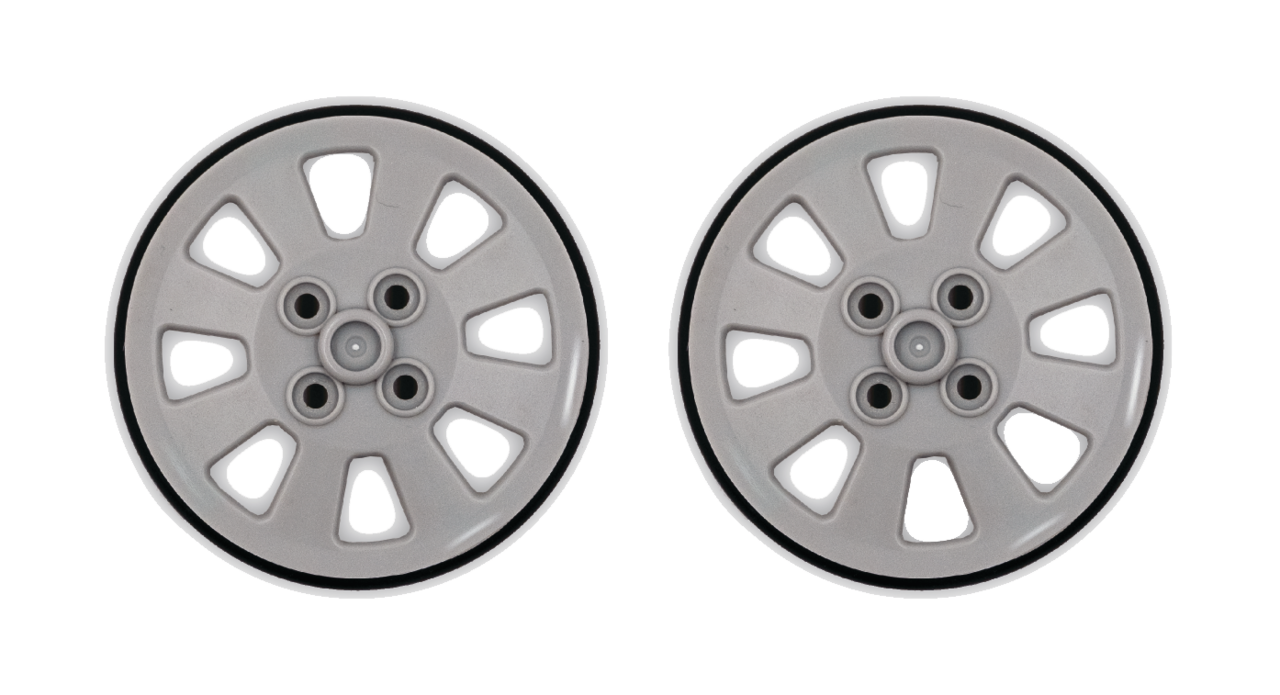 PASCObot Wheels, Set of 2
Art.nr PS-3319
Two PASCObot wheels with tires that mount to PASCO's Universal Hub.
| | | |
| --- | --- | --- |
| 380 SEK | (475.00 SEK inkl. moms) | |
Produktbeskrivning
This set of wheels can be used as-is with the PASCObot, or as a pulley with the tire removed in engineering applications, such as winches. The PASCObot wheel mounts directly to the PASCO Universal Hub that comes with the PASCO Stepper Motors. The Universal Hub is also available inside the PASCObot Spares Kit (PS-5094) and is compatible with both PASCO Stepper and Servo Motors.
For more information, please visit
www.pasco.com/product/ps-3319
Du har nyligen tittat på